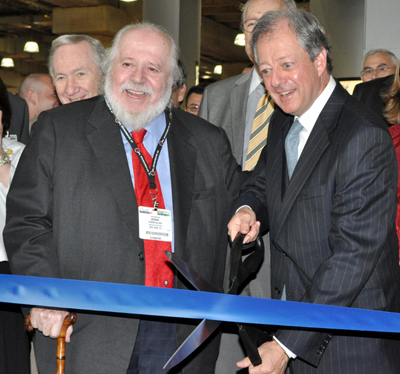 Jerome Belson, President, Associated Builders and Owners of New York; Richard H. Neiman, Superintendant of Banks, State of NY Banking Department (Preparing for the official ribbon cutting)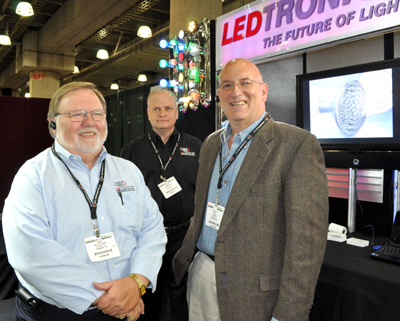 Gary Peterson, Jordan Papanier and Jeff Mizel from LEDtronics

The BuildingsNY and GreenBuildingsNY Trade Shows at the Jacob Javits Center on June 16th and June 17th promised event goers three things. Greener Buildings, a Greener Planet, and a Greener Future. With access to over 500 manufacturers, contractors, and service providers all offering the latest technology the promise has a good shot of becoming reality. The show's message was clearly efficiency, offering green solutions and green materials for restoration, renovation, and design.



In addition the show offered educational programs, panel discussions, and an Intelligent Buildings Arena–a dedicated area on the show room floor showcasing building automation technology to interconnect security, fire-safety and suppression, HVAC, telecommunications, energy management, lighting, and access control all while minimizing costs. Sounds great, doesn't it!



The show was produced by Reed Expo and sponsored by The Associated Builders and Owners of New York.