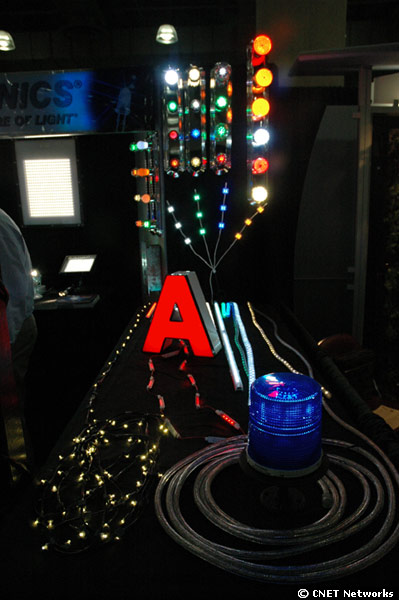 Credit: Martin LaMonica/CNET News.com

Bright lights in the big city. LEDtronics makes LED lights in all different shapes for commercial clients like casinos and high-end homes.

LEDs are still very expensive for regular household use, but good options are expected to be available in the next several years.

LEDs are very energy-efficient; a string of Christmas tree lights only uses a few watts. And they last a long time. LEDtronics representatives said that their LEDs will last 5.7 years with lights on 24 hours a day, or 17 years if they are on 8 hours a day. In addition, the bulbs are made of plastic and so are less fragile than glass lamps.