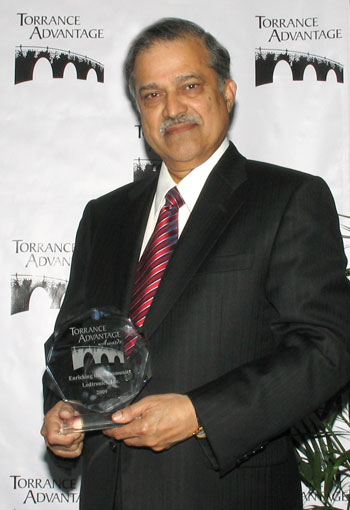 LEDtronics President and CEO Pervaiz Lodhie with Torrance Advantage award

By Muhammed El-Hasan
Business Writer

The Torrance Office of Economic Development last week honored local businesses for "innovative economic development strategies."

The Torrance Advantage Awards honored businesses in four categories.

LEDtronics Inc. and Aurora Systems Consulting Inc. were honored with the Enriching the Community Award for contributing to the city's prosperity by increasing revenue and the tax base.

Kaiser Permanente South Bay Medical Center and Chef Shafer's Depot won the Quality of Life Community Investor Award for helping improve the quality of life in Torrance.

Knowledge Adventure and Barrister Executive Suites Inc. won the People to People Award for enhancing employment opportunities in the city.

Ron's Body Shop and ExxonMobil Torrance Refinery won the Long-Term Investor Award for demonstrating "excellence throughout the years with sustained success through partnerships, innovative strategies and continuous effort toward progress."