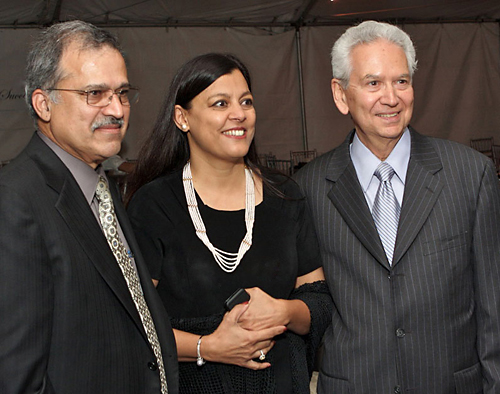 (Left to right) LEDtronics President Pervaiz Lodhie, Vice President Almas Lodhie and Adil Gandhi, Vice President and General Manager

LEDtronics, Inc. celebrated its first 25 years of solid-state lighting design since the enterprise's founding by Pervaiz and Almas Lodhie. During the September anniversary event at their Torrance, Calif., headquarters, LEDtronics executives thanked employees and customers for making possible the company's successes to date, and for providing advanced technological opportunities for future achievements.

For more information, visit www.ledtronics.com.